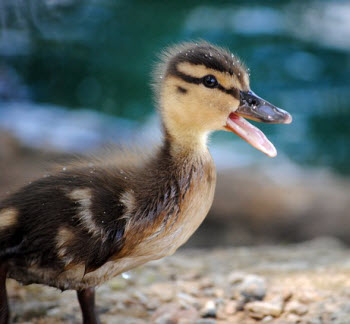 In addition to supporting pet owners who cannot afford emergency care for their pet, the Heart to Heart Fund also collects your donations for rehabilitation support of injured wildlife brought to the Animal Emergency Center (AEC). Injured wildlife is transferred to a licensed rehabilitator (e.g. the Howell Nature Center) and all of your wildlife donation is given to the rehabilitator in support of the care and treatment they provide for injured wildlife.
When injured wildlife is brought to AEC, they will request a suggested donation of $30 on behalf of the rehabilitator, but ANY amount contributed will help offset the rehabilitator's cost of food and medical supplies. AEC itself does not request or accept donations for the care and treatment it provides to wildlife, and is proud to help support our wildlife rehabilitators:
AEC will voluntarily triage and provide supportive care for wildlife until the injured animal can be transferred to a licensed rehabilitator. AEC uses their professional judgment in the exercise of veterinary medicine, which may or may not include medical or surgical treatment or humane euthanasia. Federal and State regulations only permit AEC to stabilize and temporarily hold wildlife for 24-48 hours prior to transferring to a licensed rehabilitator. The goal in all cases is ultimately to help the rehabilitator restore the animal to good health and for the rehabilitator to release the animal back into the wild (preferably as close to where it was originally found as possible).
If you have found a potentially injured wild animal you may contact AEC (24 hours / 7 days) at 248-348-1788 for their Novi hospital, or 248-651-1788 for their Rochester hospital and they can help you determine what to do next. If an animal is injured they will instruct you how to safely bring it in so you may surrender it to their care.
To make a donation in support of wildlife, you may use any of the PayPal methods available by clicking on the button below: